Now I know more why fairies are magical - because they come and show wonders at the time and place you least expect them to be wandering – like this blog.
FairyHobmother is known for its generous heart, and since I've been a good earthling I was rewarded for it and now in sparkling mode dancing my way to finding the best stuff for Christmas at
www.appliancesonline.co.uk
, I long have been dreaming of having a built-in dishwasher and I'm guessing it will happen this time.
I would be a very unlikely of a host if I'll send this awesome fairy home without offering something. First of all, Welcome to Davao City FairyHobmother, a lot of mortals say life is best lived here, and before you go I'd like to let you take a peek of what it's like living a life in this city of royalty.
We normally go around in jeepney, it's our most emotional transport system, if you want to know the locals and immerse culturally in no time, take the jeepney around and spark conversation with the one seated beside you.
Be with the locals, ride the jeepney
Davao celebrates it's good and bountiful reap every year, so the best time to come around to witness this celebration is on the month of August every year, we celebrate Kadayawan Festival.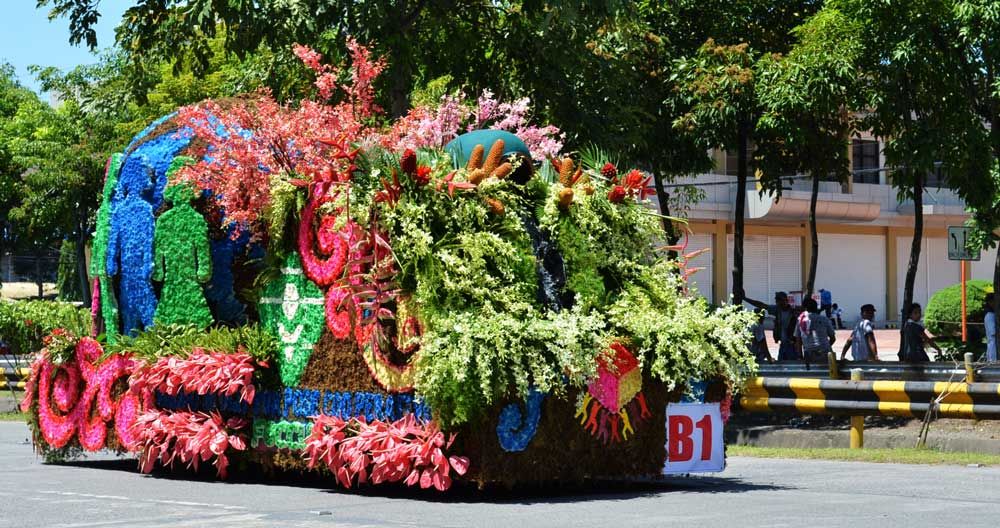 Floral Float during Kadayawan Festival
Love Shopping? We have everything you need from European, American and Asian brands, now is the best time to shop, as almost all shops go on sale for Christmas.
Food? This you don't have to worry, we have a wide range of authentic cuisines around. In fact, if you love authentic Italian food, Morisco will be opening soon in the food court area of SM Lanang Premier, one of the latest mall additions in the city. This is Chef
Guiseppe's Tuna Tartare, will be serving soon at Morisco.
Tuna Tartare
We also have the best beaches with resorts that come in world-class amenities and facilities, no worries!
Pearl Farm Beach Resort [photo not mine]


Practically everything a traveler need, you can find around Davao. And oh Fairy, if you need someone to tour you around – I'm always available for you.
FairyHobmother travels from one place to another, if you comment below; your place might be his next destination. So bring those thoughts on, thanks for dropping by my FairyHobmother.