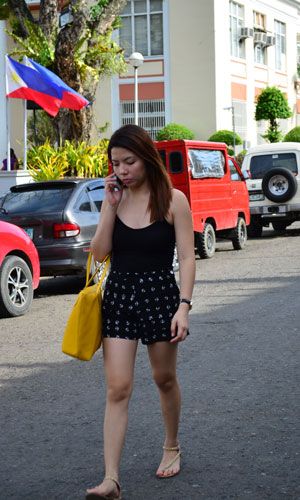 Davao Street Fashion
The street is one of the most interesting places not just to watch people but to look at how people style their wardrobes to suit their individualities and preferences. It's like a free flowing runway where you can see the latest frocks out of the rack, run in the mill fashion and occasionally designer vogue.
As I see it, the way how people in the streets around the city dress, don't show much flairs and verves in their styles. Unlike people in the streets of Paris, Milan, Japan, Korea and many other fashion-oriented cities that really post elements of refinements in their fashion choices. It's like you're watching first row in a runway of a European fashion week only that you're sitting in a bench in these cities watching them passed you by.
People in Davao modestly walk around in a street
casual dress
, shorts and tees and flip-flops, usual rugged denim and tank tops. There are peculiarly dressed, fashion adventurous peeps that sometimes emerge though, but they're so rare, mostly people dress the way the other dresses. Well, reasons can be obvious - weather, economy, designer proximity can influence the styles and dressing habits of the people.
Davao City's street fashion is largely influence by the styles of mainstream mall brands, so there's nothing much to expect from the varieties that were made in bulk out of the assembly line.
I spotted this lady (inset) walking along San Pedro St. Clad in spaghetti strap top and mustard zipper shorts and finish it off with a mustard tote and a pair of nude thong sandals – typical tropical street fashion.
For more tropical street fashion inspired pieces, be sure to check out
Zalora Philippines
.