Hello there mommies in Davao City, got awesome news for you!
Prepare yourselves for a day of fun and excitement as Breeze ActivBleach will be treating all of us to a 1LabaDay on August 28. It will be moms' laundry freedom day. All we have to do is bring our soiled clothes to 1Laba Day venues and Breeze Laba Ladies will do the washing for us. All participating mommies will be treated to fun activities and entertainment.
Breeze ActivBleach 1LabaDay is a simultaneous nationwide event happening on August 28 in key cities nationwide, namely Pasig, Marikina, Quezon City, Pasay, Tarlac, Pangasinan, Laguna, Cavite, Cebu and of course, Davao City.
The 1LabaDay activity aims to wash 1 million stains using Breeze ActivBleach, a prime powder detergent that removes the toughest of stains in just one wash. This activity is also sponsored by Breeze ActivBleach campaign partners – Electrolux, White Westinghouse, Whirpool and LG. Their tough washing machines will take part in action to washing a million stains in clothes on the 28th.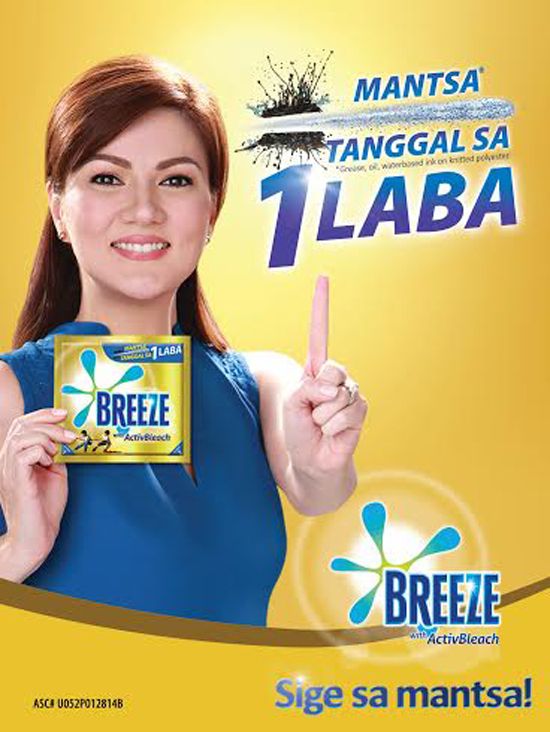 Breeze with ActivBleach takes pride as the first and only detergent brand in the market with 4-enzyme technology that removes more types of stains with less effort and time. It has a unique active system for better foam profile and quicker lather. It also has percarbonate TAED bleach that takes out bleachable stains without harming the environment.
So mark this date mommies, August 28! Be part of Breeze 1Laba Day event and see for yourself how Breeze with ActivBleach removes 1 million stains in just one wash.
Join their online promos to get a chance to win washing machines from partner brands. Consumers can also get free Breeze gift packs for every purchase of an Electrolux, Whirlpool and LG washing machines.